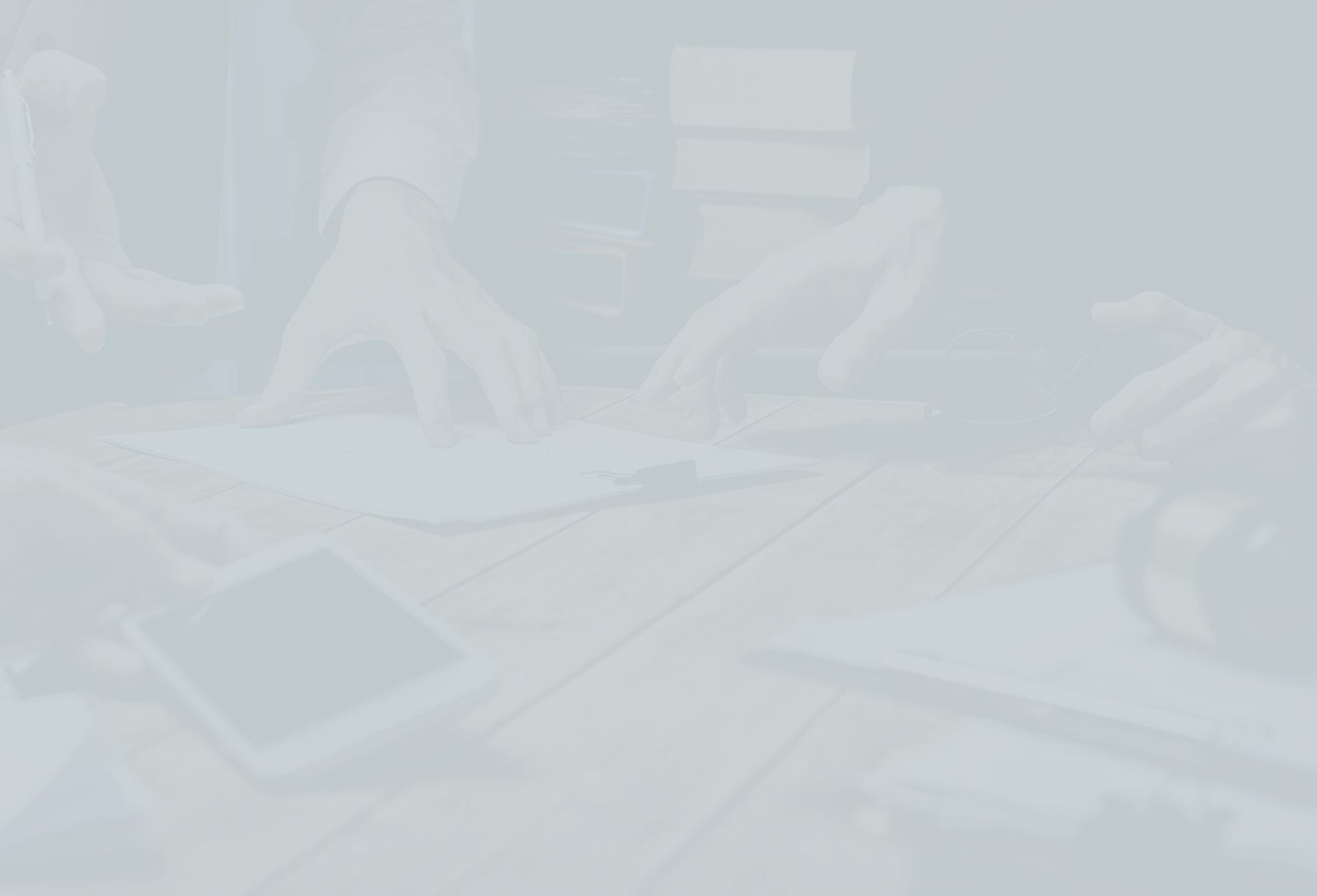 Great communication with Great Energy..... you will not be disappointed!!

My wife and I hired Ajalat for our estate planning. We worked with LARRY. We are very pleased. He was very knowledgeable and understanding of our needs. Great communication with Great Energy..... you will not be disappointed!!

- Mando M.

Larry is an amazing person to work with, professional and punctual.

My husband and I had been talking about doing a living trust. Larry was referred to us with really amazing reviews. I must say, it is completely true. Larry is an amazing person to work with, professional and punctual. He came to our home and gave us the break down of the living trust, there was no rush and answered all of our questions. Thank you Larry.

- Dee L.

My "go to" for anything official.

Ajalat & Ajalat are my "go to" for anything official. I have worked w/ one brother for a Probate issue, another brother for a Will, and a third because I didn't know where else to turn!  Larry Ajalat was patient, professional, and took all sorts of time and provided referrals w/out my inquiry benefiting Ajalat & Ajalat in the least.  They are the best and I will continue to use them w/out hesitation!

- M H.

Willing to go the extra mile & answer all of my questions.

Never have I been this happy with a service especially when it comes to attorneys.  We never know what is going to happen in the future but you can be sure that I want to be prepared. Larry was so willing to go the extra mile and answer all of my questions even though I'm sure it became redundant and annoying however he put together my entire estate plan with extreme efficiency and a low cost.  This company deserved 6 stars. Nothing better that workin with a honest family owned company. Great all around.

- Jeff P.

My expectations are exceeded.

I live in Newport Beach.  My CPA recommended Larry Ajalat in North Hollywood to create my Living Trust.  My CPA would only recommend the very best.  I found it with Larry.  If you want a through, patient, thoughtful, reasonable estate attorney...look no further.  We handled everything remotely by email.  Larry customized my Trust beautifully.  My expectations are exceeded.

- Gart S.

I highly recommend Larry at Ajalat & Ajalat.

Doing a Trust is not fun but it is a Must . I had a brief taste of wha it is like to have nothing in order when my Mom almost died, nothing was in order , I wasn't the power of attorney my Dad had just passed who was Power of attorney my Mom wasn't able to make a decision to appoint a new one it was a night mare to say the least. So I won't ever be put in that position again. Larry made the experience pleasurable and he was very thorough not only did I leave with a piece of mind I left feeling educated and understanding the process where last time I did this all though I knew I needed it I did not have that peace of mind and after sitting down with Larry and going through the process with him, I also knew my last Trust and Will was not even close to complete. If you are looking to get your affairs in order I highly recommend Larry at Ajalat & Ajalat. This is a process you definitely want the best. God Bless.

- Real A.

Went above and beyond for my parents!

My parents had discussed having an estate plan in place for years, when my father got ill it became even more of a priority. I quickly searched and asked for recommendations for the best rated estate planning law offices. Ajalat & Ajalat was recommended and I scheduled a consultation with Larry. I can't express how thankful my parents and I are that we had Larry to help and put together their estate plan. He does a great job at helping you understand every part of the process and is very thorough and clear. He made the process smooth and easy to go through. Additionally, he went above and beyond for my parents by quickly getting their estate plan done, knowing we wanted it done as fast as possible. My parents and I both recommend Larry and Ajalat & Ajalat. They get the job done and have given my parents and I a sense of peace that we have all this completed for them now. Prices are reasonable as well. Thank you, Larry!

- Val R.

Trustworthy attorneys that will take my call and help me out!

I love these guys!  Whether I need a lease reviewed, a contract looked over, a trust drawn up or reviewed or basically anything business related I can call any of the Ajalat's and they will help with everything I need.  I have worked with all of them over my past 20 years in business and I love having trustworthy attorneys that will take my call and help me out! Thank you gentlemen!

- Mike M.

Incredibly kind, knowledgeable, and patient with my questions.

I stumbled upon Ajalat & Ajalat LLP (in a long list of many other law offices) after an initial google search. Starting with the top of my search results list, I began to call each law office, one by one. It quickly became clear to me that I wasn't going to get anywhere because all of the law offices refused to offer any help/advice/clarification over the phone without first informing me of their consultation fee and/or retainer fee. As someone who does't have any legal experience, I wanted to understand my options PRIOR to committing to any of the fees and charges of the other law offices.

When I called Ajalat & Ajalat LLP, there was no obnoxious reference to a pricing schedule or consultation fee. I had the pleasure of speaking to Larry, who first and foremost asked me what I needed legal help with. He was incredibly kind, knowledgeable, and patient with my questions. Since my questions pertained to small claims court, he explained that I couldn't have legal representation in small claims court even if I wanted to. However, that didn't stop him from thoughtfully fielding all my questions and concerns. His 15 min conversation meant a lot to me and I'm sure would mean a lot to any others who might find themselves overwhelmed with the notion of being faced with any legal action. If ever I am in need of a lawyer, Larry is the first person I will contact, without hesitation! People with this level of human decency and generosity are hard to come by and are invaluable... Larry is someone I would gladly give my business to and refer others to.

- Niree D.

Highly effective & professional.

Over the years, my business practice has often relied on the assistance of good legal counsel within various fields of expertise for either myself or one of my clients. Last year, a client of mine was in need of a strong Probate Attorney to act as advocate for what was anticipated to be a long and complicated process in the securing of estate assets from a deceased relative. I was referred over to Stephen Ajalat of Ajalat & Ajalat LLP and have since found that strategically, this has been one of the best decisions made on behalf of my client.

Over the past year I have had the extreme pleasure of working closely with Steve and have marveled over his diligence, technical legal knowledge and accommodations to the needs of the client. His bed-side office manner is very comforting and easy going, communicating well in explaining the procedural processes. Additionally, his court-side manners are highly effective and professional and the interim outcomes to date have been more than satisfactory.

I would highly recommend Steve Ajalat to any party who is in need of professional and competent representation as well as the law firm of Ajalat & Ajalat since I have found that good talent is reflective of the firms they represent.

- Julian M.

Prices are reasonable & there are no hidden fees.

We had a wonderful experience having Larry Ajalat write our estate plan. Larry is very personable and makes sure you understand how everything works. Larry is very caring and always looks out for his client's best interests. He made everything very easy and convenient for us. His prices are reasonable and there are no hidden fees. We would strongly recommend using Ajalat and Ajalat for anyone doing estate planning or needing any other legal advice. They are a small family owned firm and they treat you like family.

- Jan D.

Helpful & considerate attorneys!

Steve has been the most helpful and considerate attorney. He worked with me and my husband settling his mothers estate and the probate account. Then less than a year later he helped me with my husband's matters when he passed unexpectedly. I highly recommended Steve for any estate or probate advice.

- Sally A.

The best decision we made.

We had the pleasure of meeting Steve Ajalat at his office in North Hollywood. His brother, Greg Ajalat introduced my husband and I to him. Greg took the time to sit with Steve as we explained our case. We came in knowing that we would most probably retain Steve, since we had already liked Greg's professionalism, sincerity and honesty, as he had helped us review some legal documents previously.

Retaining Steve for our case was the best decision we made. During an extremely stressful period in our lives, he was most definitely the one who brought clarity and calmness into our lives. Steve is an absolute professional. He is an avid listener and sympathizes with your concerns. His advice is practical in nature, and is well thought out to bring about the most effective resolution. Steve could have easily taken our frustrations and applied it to his benefit, complicating the case and further prolonging our conflict. Instead, time and time again, Steve advised us towards the right direction, taking our best interest into consideration. He remained professional throughout the entire period, even though at times, there were unprofessional comments thrown at him from the other party. He kept his composure throughout.
Steve is ethical, professional and honest, qualities that you would want in an attorney. He is an excellent judge of character, and reacts appropriately and thoughtfully to situations that are more difficult to handle. Steve's office staff is equally professional, helpful and genuine. Thank you Steve for everything, you are truly exceptional!

- Leona D.

Extremely knowledgable & accommodating from start to finish.

Larry was extremely knowledgeable and accommodating from start to finish with my executing my trust fund.  He made a task that isn't what I would call festive into a relaxed and easy task.  His professionalism and humor truly made the entire experience a breeze.  Thank you I can now rest in peace.

- Tracy G.

Ajalat & Ajalat is now our go to law firm.

This is my second 5 star rating for Ajalat & Ajalat Law Firm. The first 5 star review was for the help Greg Ajalat gave me as a 2nd opinion on a neighbors personal injury case. At that time I learned that Greg's brother Larry specialized in wills and trusts.

Although we are in our 70's we had never had a will or trust and due to the passing of our son we knew that we had to get on it immediately. It only took 2 visits with Larry to complete a reasonably complicated estate plan. Larry was very knowledgeable and friendly and he came up with many contingencies that I had never thought of.

Bottom line is that Ajalat & Ajalat is now our go to law firm. Great people!

- Ron V.